To the untrained or inexperienced eye, it's a bike shop. It is a place to buy a bike when you need a new bike or a place to take a broken bike to make it not so broken anymore. You can buy a helmet or maybe a new water bottle. But to suggest that a bicycle shop is a place where you go to shop for bikes is to drastically misunderstand biking and the bike community because it's so much more.
There are a lot of places you can buy a bike and every shop will tell you that you could go somewhere other than their shop to get a less expensive bike. And you might even be able to, if you google really hard, find that same bike somewhere on the internet for a little bit less. If a bike shop was just a shop that sold bikes, this would be a problem.
For many people, their bike is an extension of their self. When it's broken, they're broken. For many, a bike is a best friend, a therapist, and a personal trainer all on two wheels. Imagine if there was one place you could go to make sure that your best friend, therapist and personal trainer were all in the best shape they could possibly be in.
That's a bike shop.
For some, fixing your own bike just isn't an option. Some of us have certain gifts and for some of us, fixing a bike isn't high on that list. And if you've ever tried to deal with a company over a warranty or repair issue you understand that's not much of an option either. Bike shops support riders. They make sure that they can ride. They make sure that bikes work and that people can ride them. And even if you love wrenches and grease, they're a great place to observe and to learn.
Much like a bartender or barista at your favourite spot to grab a drink, you're going to get to know the crew at your local shop. When you buy a bike off of Amazon, Jeff Bezos doesn't call you up when he thinks that you might like a new product or service. Ok, so maybe with their new algorithms he might. But he's not going to call you up to ask how your riding is going and he's not going to ask you if you want to go for a ride with him. A good bike shop might.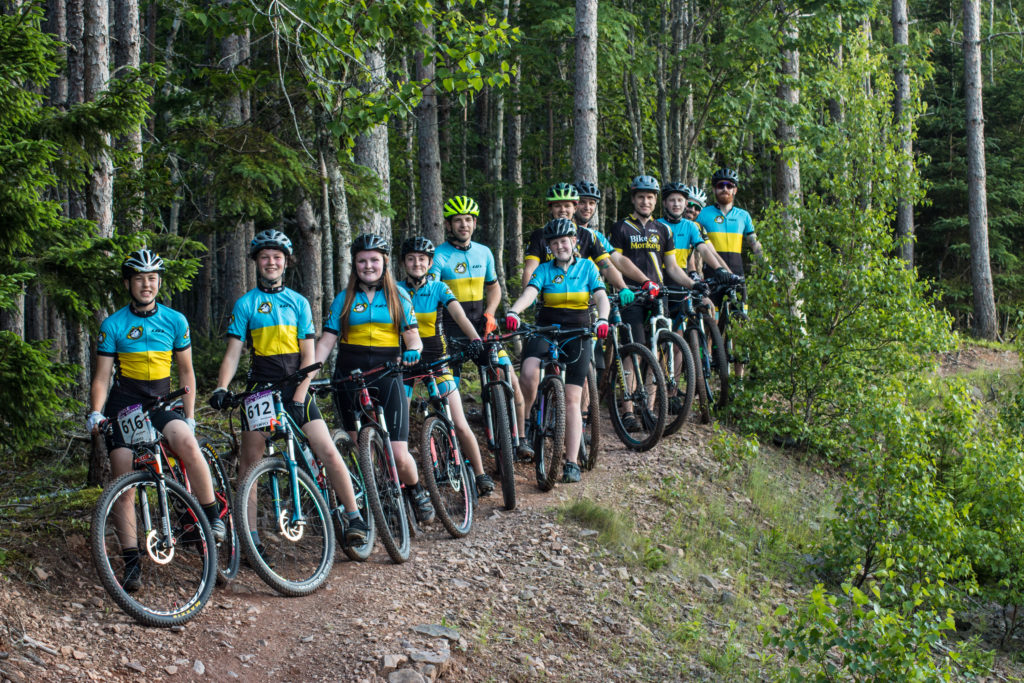 Great bike shops are the hubs of cycling activity. They're where group, team, and community rides start, literally and figuratively. Hit up any shop in the land and ask them if there are groups around to ride with and you are unlikely to walk away disappointed. A great bicycle shop does more than just sell their wares. They promote the community. Take for example, Outdoor Elements in Sussex.
If you go on a ride with the crew from Outdoor Elements your ride might very well finish up next door…at Sussex Ale Works. You share a pint with friends. You talk about what went right and what went wrong. You get advice, you give advice. You all smell awful and everyone's blood is red. A good bike shop will remind you of an old school barber shop. It's a place you want to go even when you don't need a haircut.
Great bike shops do more than just promote the community. They often perfect it. They advocate on behalf of great new trails being built. They organize and mobilize political activism for the betterment of healthy living. They come to together to clean and paint and build and restore and rescue.
You can try on clothing and see how it feels when you're on a bike instead of finding out that your size medium from overseas that you ordered on the internet would not fit a medium sized toddler.
A good bike shop helps. When you need help. When you don't know what you're doing. When you don't know where to ride or what to ride or who to ride with. A good one can tell you what bike is right for you and what bike absolutely isn't. A good one will tell you the right trail to choose when you don't want to break your collarbone and they'll tell you the right trail to choose when you want to come close. A good one will tell you how to start building a trail and they'll probably tell you when you should stop or at least get some help.
A good bike shop will tell you the truth. They'll tell you when you really need a new bike and they'll tell you when you don't. They'll tell you when your spandex is so bright and so tight that it makes them laugh til they cry and they'll still ride with you when you're wearing it.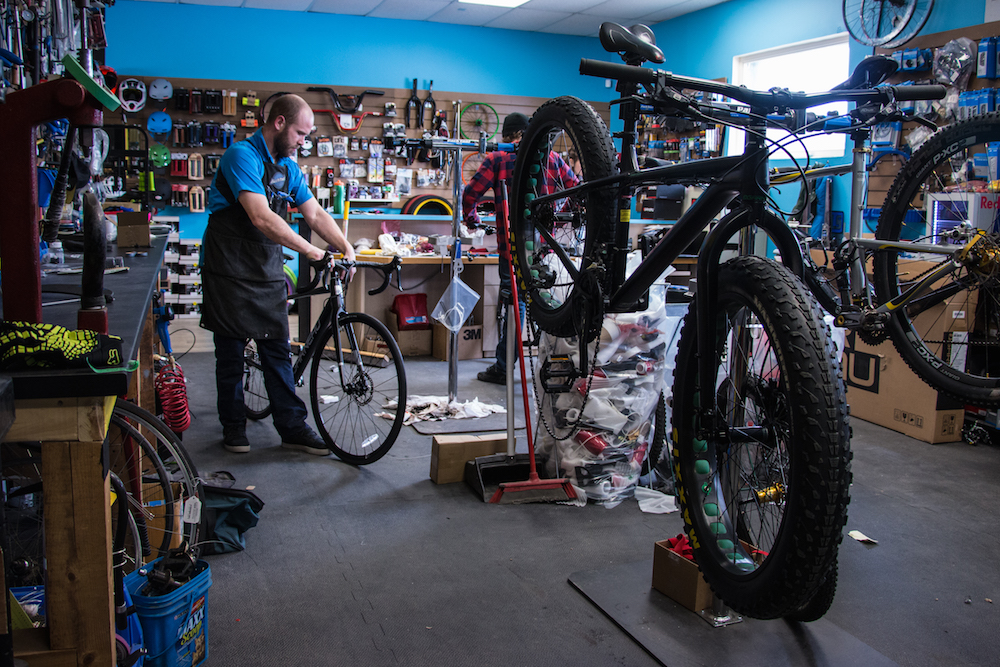 In case you weren't sure. We're passionate about bike shops. When they're run right, they can be the focal point of a biking community.
If you're lucky enough you might just catch someone try to fully inflate an inner tube on its own, then come back to ask how it could possibly fit in the little tire. This is just another reason we love our bike shops. They can field these questions with aplomb and make a loyal customer out of even the most ridiculous request, and yes that's a real story.
Love your bike shops. In a world of discount codes and free shipping, they're still the best resource you'll find.